HEACHAM YOUTH AND COMMUNITY TRUST
AGAIN HELP HEACHAM TABLE TENNIS CLUB
Monday 16th August in Heacham Public Hall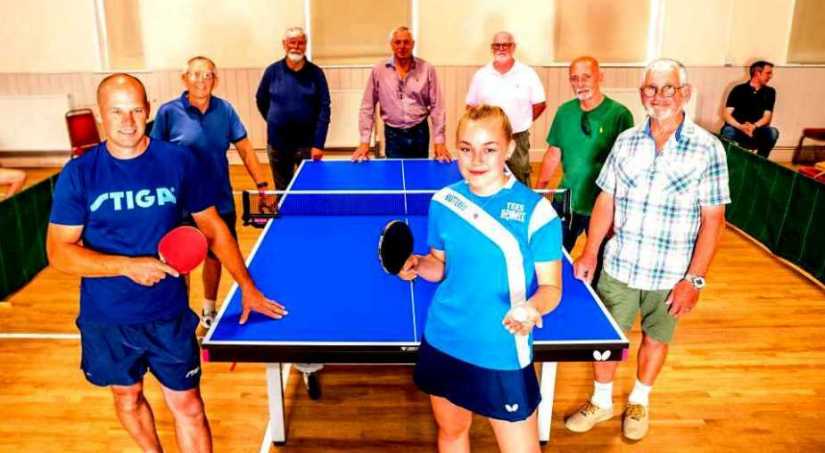 Group around the table from left James , Jim , Peter Sutton (HY&CT) , Mark Pishorn (HY&CT) ,
Fred Kellythorn (HSSC), David Page (HY&CT) , Dave Curtis (HY&CT) and Mollie.
Photo by Ian Burt
--------------------------------------------------------------------------------------
Heacham Table Tennis Club have further improved their already superb club facilities thanks once again to Heacham Youth and Community Trust. In 2016 the trust purchased four tables for the club and after many years of use they were beginning to show serious signs of wear. The trust has purchased two new top of the range Rollaway tables, these are not only high quality but much easier to put up and down. They are also designed so disabled players can play even if they need to be in wheelchairs.
To mark the occasion Mollie Patterson, who started playing at Heacham and Sedgeford when she could hardly see over the table, kindly agreed to give a demonstration match against her Dad James. Since those early days Mollie is now, some few years later with total dedication, ranked at Number 2 in England under 21 women and number 5 in the senior women. During the match with James at times it was difficult to follow the speed of the ball. After playing James she had single end games with club players David Woolley, Mick Forth and Alan Jones.
For many years the only play available was on one table in the top room of the hall. The club, over the last five years, has improved its facilities by now offering use of the main hall on Monday evenings with up to four tables available.
During the off season knock nights are every Monday evenings and in the Winter there will be an in house league run in one form or another.
The club is now run by Jim Race and Stephen Jackson so if you would like to take up table tennis please get in touch via details at top of page. To play you need to be a Social Club Member which is just £6 a year and have table tennis club membership at just £1 a year. Knock nights are just £2 per person and when the season starts it should still be £2 per person match fee.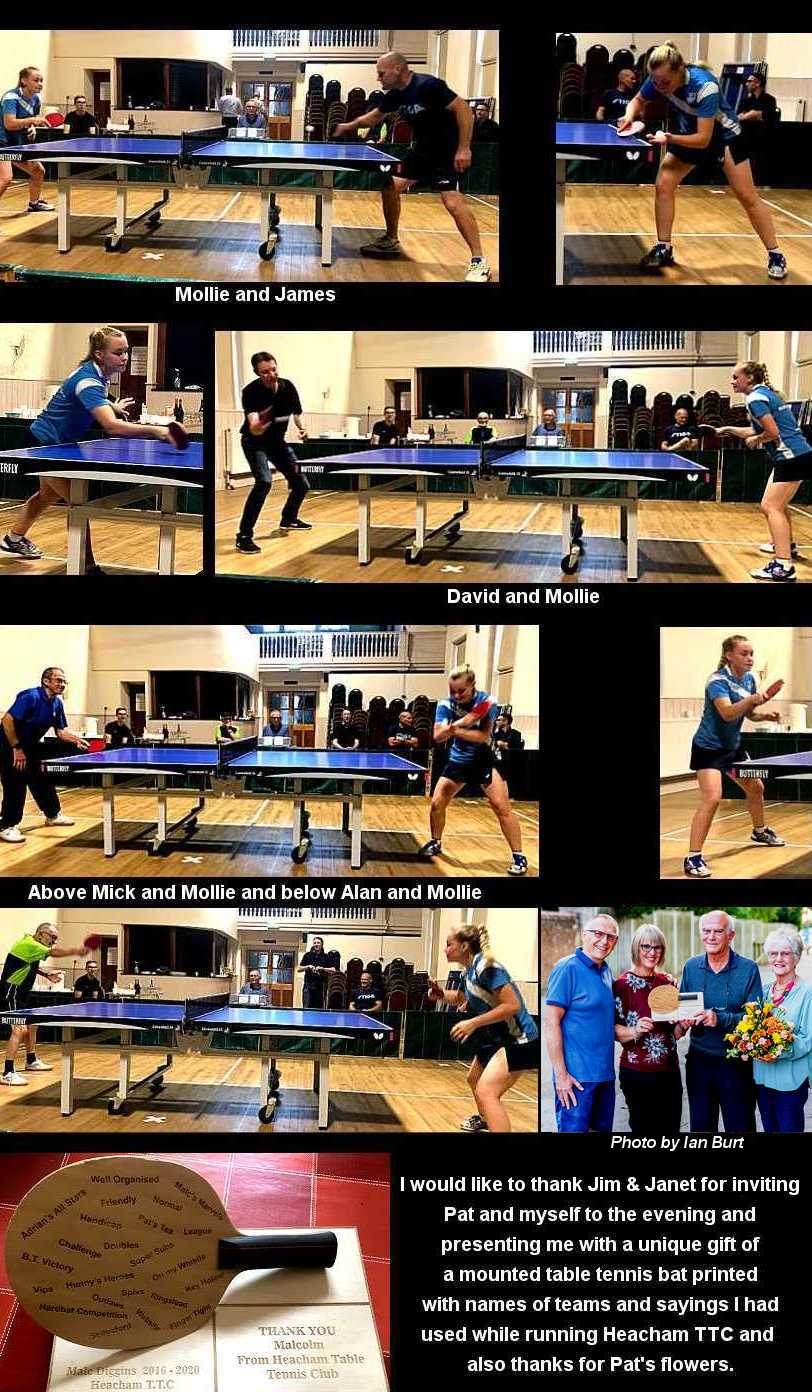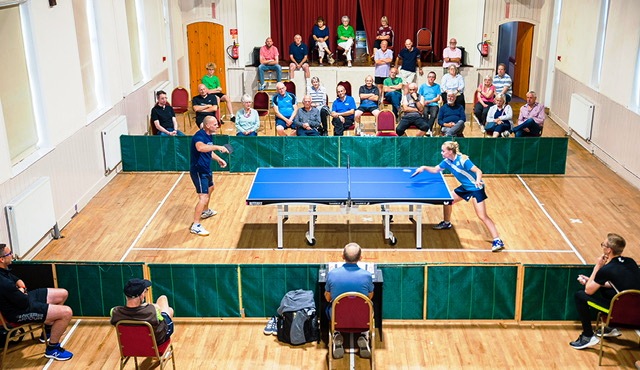 Photo by Ian Burt
(updated Tuesday 17th August 2021)